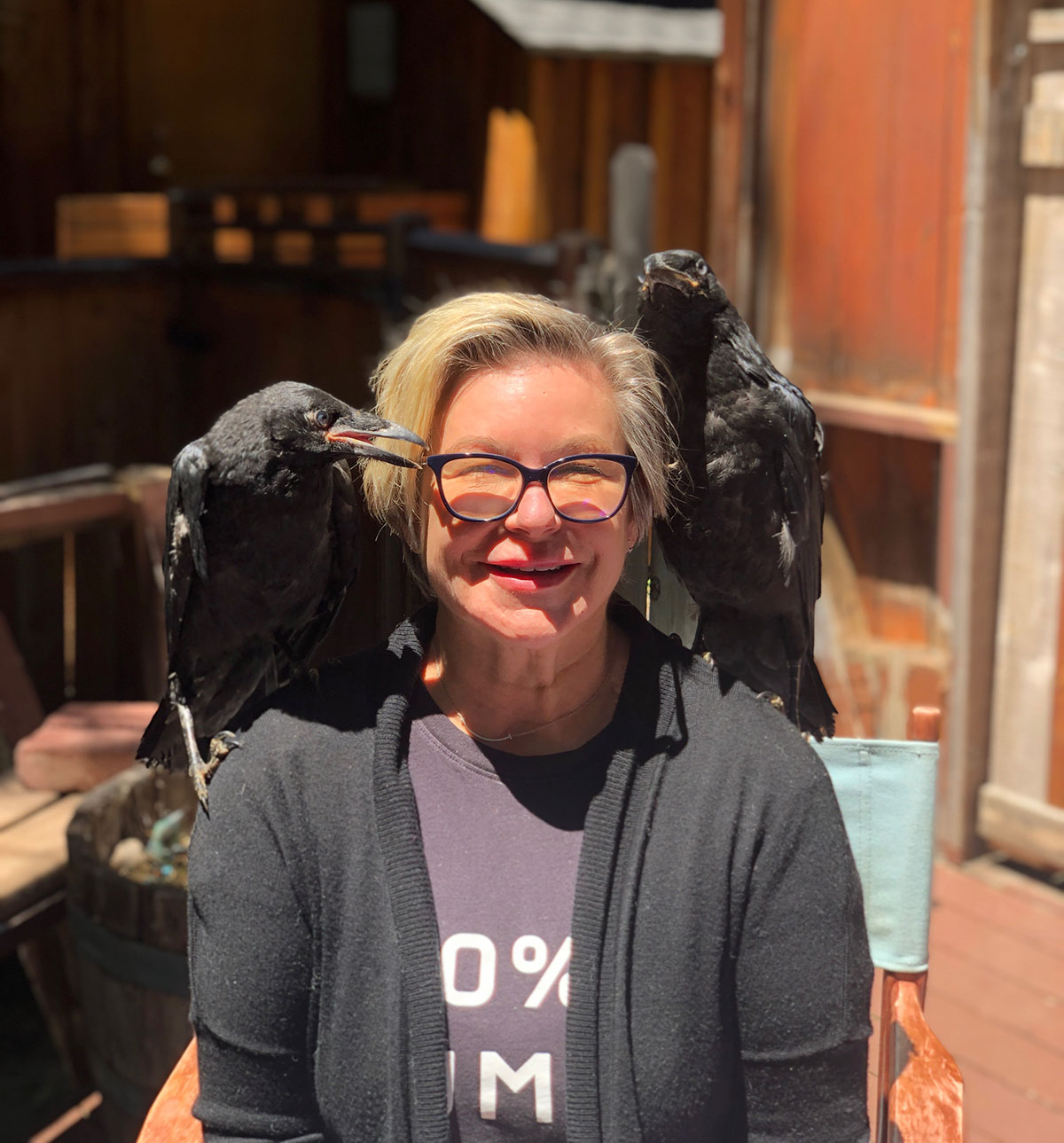 Caring for Baby Ravens
During the Covid-19 shut down, I was privileged, to take care of two baby Ravens. As with other volunteers at LTWC, the need to care at home, as many babies of all sorts have come in – some of us take them home as to help out with the demand for the feeding schedule.
What a delight it has been to have them. They eat mush – a recipe from the experts at LTWC and feed with a large dropper. They are so gentle, and have started to "fledge" so it was time to take them back to the Aviary at the LT Wildlife Care so they could learn to eat on their own and fly. What a grand adventure it was, it took myself and my daughter to keep up with their demands, but being a Raven person it was a dream come true. They are so smart, and one started barking like our little dog "Twink." Our house hold was full, 3 dogs, 1 cat and the baby ravens in the most uncertain times, but sometimes wishes come true!